Memory & Dementia Care
At Barrington Place Alzheimer's Special Care Center in Clinton, UT, we keep the emotional needs and feelings of your loved one at the very center of what we do. Our Meaningful Moments® program incorporates past patterns and routines into the life of each resident to ensure the highest quality of life possible.
Our exclusive Meaningful Moments® program is specifically designed to help meet the needs of residents with memory loss. We start by gathering the life story of each individual by learning about preferences, likes, dislikes and cherished memories. By adding details and preferences from the residents' life stories into their day, we can build comfort and a sense of meaning for each resident. The result is a familiar atmosphere for your loved one to enjoy.
Engaged in Daily Life
Our residents have access to a wide variety of amenities and programming options to keep them active and engaged in daily life; including arts and crafts classes, movie nights and opportunities for family and holiday celebrations. Barrington Place Alzheimer's Special Care Center brings together the very best Alzheimer's care in Clinton, UT, with our Meaningful Moments® program paired with our active and engaged staff members.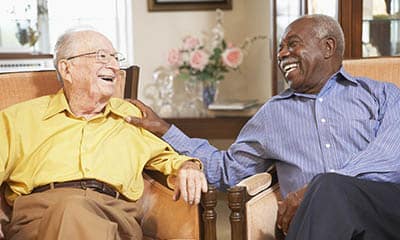 Memory Care Services
Pre-admission home visit and assessment
Specially trained staff to assist with all aspects of care while maximizing and encouraging independence
A fully supervised, success-oriented activities program
Regularly scheduled social events with family involvement welcomed
Three nutritious meals served daily, with snacks available throughout the day
Supervised outings to nearby points of interest 
Furnished linens and routine housekeeping
Comfortable, attractively decorated living rooms, activity rooms and private conversation areas
Cable TV and fireplace in living rooms
Beautifully landscaped secured courtyard with walking areas
Individualized service plans
Electronically monitored security system
TV and phone outlets in all resident rooms
Support groups, educational programs and referral services