Respite Care​
The Cinco Ranch Alzheimer's Special Care Center of Katy, Texas, is designed to offer long-term residential options as well as respite services to families seeking short-term care for those impacted by Alzheimer's, dementia and memory care issues. Arranged into private and semi-private accommodations, our assisted living environment offers the benefit of our distinctive and compassionate emphasis on "Meaningful Moments®", assisting families through the recovery process and allowing for caregiver relief. We are committed to "honoring the experience of aging" at Cinco Ranch, and ensure that each resident's life story is incorporated into their individual respite care design, thereby distinguishing our dementia care services and provisions in Southeast Texas.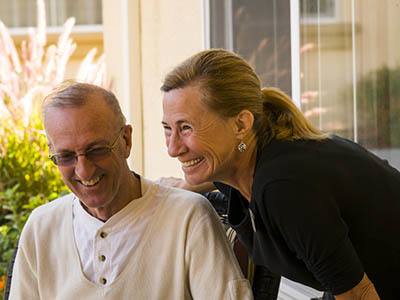 Leader in Providing Quality Personal Services
Our new, clean and modern memory care facility is committed to being a "leader in providing quality personal services" to residents and families, becoming a true partner in care for those whose lives are affected by Alzheimer's and dementia.
Day Respite:
Are you a caregiver for someone who has Alzheimer's and/or a form of Dementia, and are in need of some free time to run errands, attend your children's school function or just have an afternoon for yourself? If so, our Day Respite Program is the perfect option.
Cinco Ranch's Day Respite is a life enriching, meaningful 8-hour program that is perfect for caretakers . Our program consists of 2 meals, 2 snacks, personal care, and our multi-dimensional program called Meaningful Moments