Respite Care
Cedar Ridge Alzheimer's Special Care Center of Cedar Park, TX, is designed to offer respite to families seeking short-term care for those impacted by Alzheimer's, dementia and memory care issues. Our assisted living environment provides, on a long or short-term basis, the opportunity for residents to benefit from our distinctive and compassionate emphasis on "Meaningful Moments®", assisting families through the recovery process and allowing for caregiver relief. At Cedar Ridge Alzheimer's Special Care Center, we are committed to "honoring the experience of aging" by ensuring that each resident's life story is incorporated into their individual respite care design, distinguishing our services and provisions in Central Texas.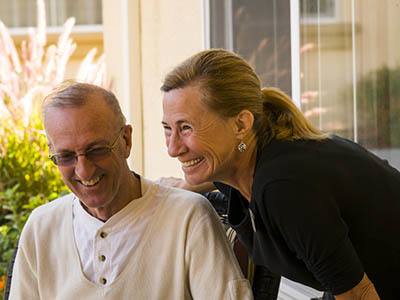 Leader in Providing Quality Personal Services
Our clean and modern memory care facility is committed to being the Austin region's "leader in providing quality personal services" to residents and families, becoming a true partner in care for those whose lives are influenced by Alzheimer's and dementia.