Senior Care Services
Located in Reno, Nevada, the Stone Valley Alzheimer's Special Care Center is a residential option for those looking for dementia care for a loved one. A member of the JEA Senior Living family, Stone Valley is able to offer the experience of a company with people that have been caring for loved ones for over 30 years.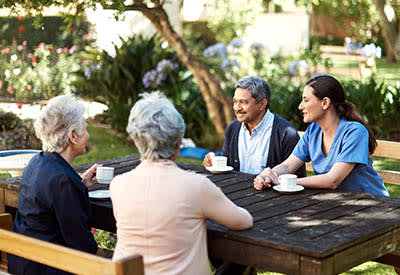 Honoring the Experience of Aging
At Stone Valley our caring staff incorporates each individual resident's unique life story into their daily care plan. Utilizing our distinctive Meaningful Moments® approach, our team provides a warm and meaningful assisted living environment that includes family and friends. Ensuring an all-important link supported through personal experience and familiarity. You are welcome to join us in any of the many activities we offer at Stone Valley.