Respite Care
With Cox Medical Center just one mile away, think of Maple Wood Alzheimer's Special Care Center, in Springfield, MO, as your go-to resource for short-term assisted living care. Whether you're looking for a compassionate partner to help your loved one while you're away, or are in need of rehabilitation after an injury, we have the team in place to support your needs.
At Maple Wood Alzheimer's Special Care Center, in addition to an on-site, 24-hour nursing staff, we also have a full roster of therapists covering speech therapy, physical therapy and occupational therapy, all trained in both wound and pain management care.
Short-term assisted living and respite residents can choose from private or semi-private rooms and have access to the full range of amenities during their time with us. These additions range from house cleaning and linen services to transportation to and from restaurants and shopping trips weekly. Our guests can also join in many of the exciting entertainment options offered daily, along with support and spiritual group sessions.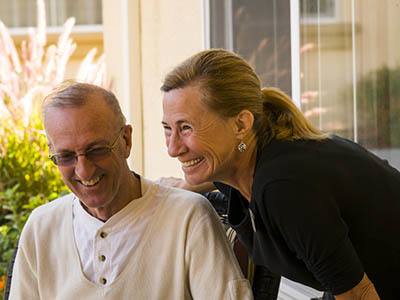 Leader in Providing Quality Personal Services
With its many outdoor spaces and peaceful, light-filled common areas, Maple Wood Alzheimer's Special Care Center is the perfect place to sit back, relax and heal without the pressures of daily chores and tasks at home.
Visit our community or call us today and find out more about the respite services offered at Maple Wood Alzheimer's Special Care Center!