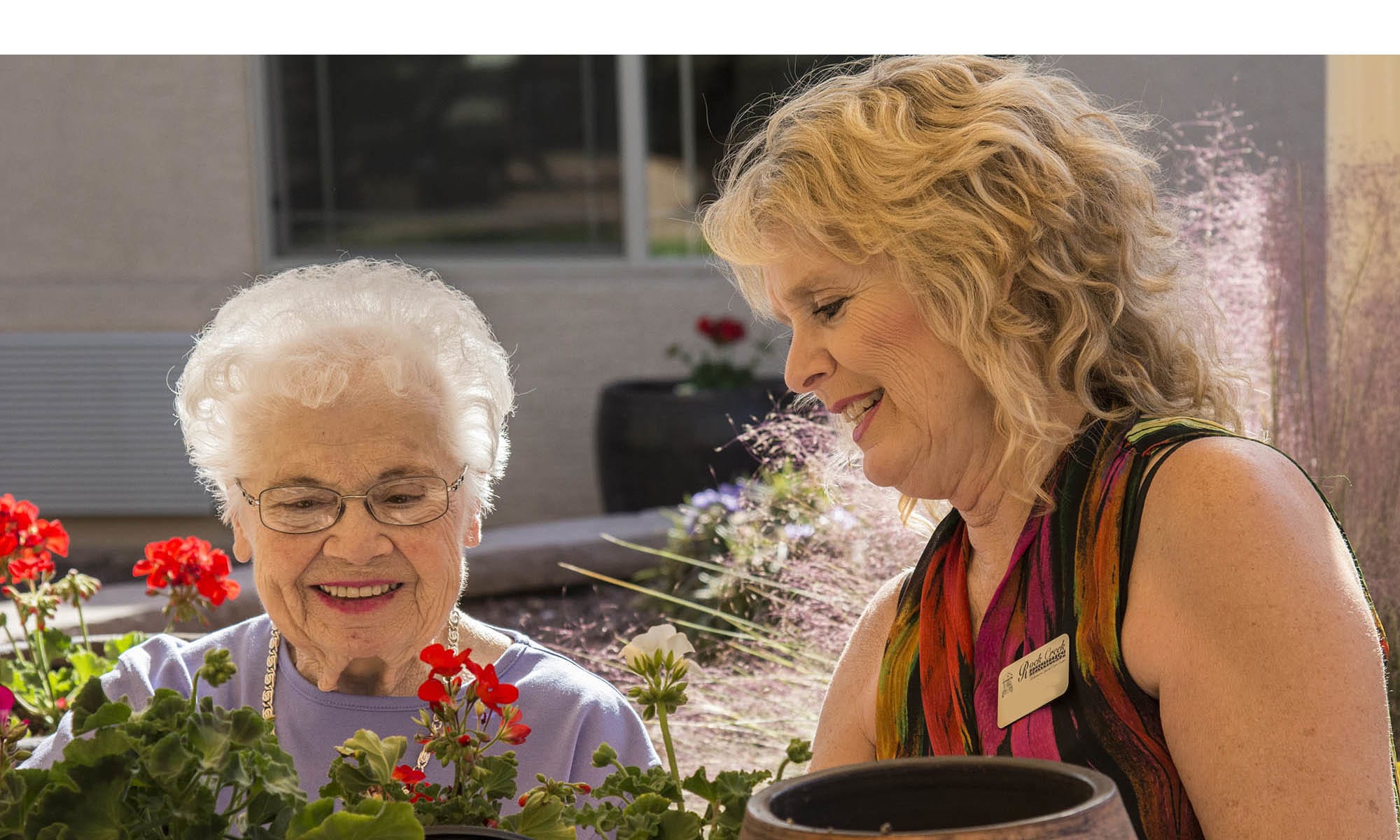 Welcome to Rock Creek Alzheimer's Special Care Center in Surprise, AZ
Rock Creek Alzheimer's Special Care Center located in the beautiful north end of the "Valley of the Sun," is a JEA Senior Living Community.
JEA Senior Living is a privately owned and operated management company whose expertise spans over 30 years in over 50 care facilities. JEA is known for assembling the very best in the industry to deliver quality services to our residents.
Rock Creek offers a distinctive memory care program Meaningful Moments which takes a holistic approach incorporating past routines and preferences to create a day similar to one the person might have in their own home. Morning & evening routines, as well as those preferences, established long before the disease process bring comfort and familiarity to one suffering from dementia. This approach is what establishes us as the experts and leaders in memory care in providing an enjoyable, comfortable and safe environment for our residents.
Compassionate Caring Service
We understand the unique challenge you face when selecting senior care for yourself or a loved one. Let us help by putting your mind at ease. We treat all of our residents with the same compassionate care, whether the individual is in need of assistance with activities of daily living or requires specialized attention due to Alzheimer's disease or other dementia-related illness.​
Resident and Family Portal
Use our convenient new portal to:
Make payments online
Check the status of your payments
Review your payment history
Update your contact information