Chris Belford
Chief Executive Officer
Chris, a seasoned veteran, joined JEA on November 1st of 2020, as Chief Executive Officer. Through Chris' passion for serving others, his primary responsibility is to lead the day-to-day operating activities ensuring that JEA's vision and strategies are achieved. For the past 25 years, Chris has served in various senior management roles to include American Healthcare Investors, where Chris grew the company AUM to over 4.3 Billion Dollars. Before American Healthcare Investors, Chris served as President – West Division of Brookdale Senior Living and Senior Vice President of Emeritus Senior Living.
Chris earned a bachelor's degree in business administration from Washington State University, completed post-graduate studies at Seattle University and received an MBA from the University of Phoenix. In Chris' spare time he loves to golf and enjoy his passion for horses.
Micah Gerber
Chief Financial Officer
Micah joined JEA in late 2018 as the Chief Strategy Officer. He leads new investments, finance, accounting, data analytics, legal negotiations and investor relations. Previously, Micah was with Senior Living Communities/ Maxwell Group, Inc. where he served as Chief Financial Officer. During his tenure Micah led many initiatives including expanding their operating real estate from $600 million to $1.0 billion, revenue from $120 million to $220 million, and total number of employees from 1,500 to 2,400. Prior to that Micah was an investment banker.
Micah received an MBA from the Tuck School of Business at Dartmouth College and BS from the University of Florida. Micah currently lives in Charlotte, NC with his wife and two children.
John McNeil
Chief Operating Officer
John McNeil joined JEA in the summer of 2006 as an interim administrator at Pacific Gardens Alzheimer's Special Care Center in Portland, Oregon, and then transitioned over into the role of Director of Operations. John has over 15 years of operating assisted living properties in Oregon and Washington. John is a native of Portland, Oregon, where he graduated from Portland State University with a BA in Management and Finance.
Alisa Clark
VP of Human Resources and Employee Relations
Alisa Clark received her Bachelor's degree in Health Care Administration with a minor is Business and a Gerontology certificate from Oregon State University. She has worked in the long-term care industry for over 25 years. Her passion for serving seniors began in college when she worked as a housekeeper in an assisted living facility and grew to hold caregiving, activities and marketing positions while she received her degree. She has worked as an Administrator of various senior housing options including HUD housing, retirement living, assisted living and Alzheimer's care facilities.
Alisa started as an Administrator for JEA Senior Living in 2006, then became the Director of Programming and Employee Relations in 2010. While the company continued to grow in size, she was then promoted to the Vice President of Human Resources and Employee Relations in 2013. Alisa oversees all human resources functions for the company including benefits, employee relations, recruitment and retention efforts.
Alisa's passion continues to be the people she serves – the Residents, employees, family members and community members are what make her career rewarding.
Alisa lives in Vancouver, WA with her two daughters who continue to amaze her and make her proud every day with their accomplishments and kind hearts.
April Young
VP - Sales & Business Development
April joined the JEA Management team in January of 2016. Prior to joining JEA, April fulfilled several roles in the Senior Living Industry to include: Community Management, Regional Oversight and Divisional Sales & Marketing support for a portfolio of 80 Assisted Living and Memory Care communities. While April's experience over the last 18 years is extensive, one thing has maintained consistent over her career. April's passion for finding solutions and creating safe environments for those she serves. Her responsibilities for our company include training employees on sales processes, company branding, occupancy development, marketing & PR campaigns, creation of processes relative to sales & marketing along with strategic planning on new developments on the horizon.
Kathleen Price
VP of Nursing Services
Kathleen oversees all of JEA's comprehensive nursing services. She is responsible for providing oversight of health services through site visits, chart and service plan reviews, and development of resident care standards and policies/procedures to ensure that all residents that call JEA home, receive the highest quality of care possible. Kathleen's path to dementia care began when her mother-in-law was diagnosed with Alzheimer's. Prior to JEA, she served as Administrator and Health Services Director of memory care focused and traditional assisted living communities. Kathleen's personal experience with Alzheimer's informs and inspires her every day.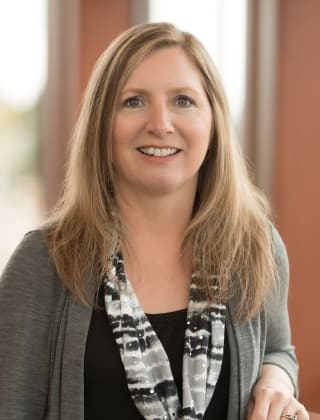 Missy Day
VP of Marketing & Communications
Missy joined the JEA management team on November 30, 2020 as Vice President of Marketing & Communications. Missy comes to us from CHI Franciscan in Tacoma, part of Common Spirit Health, the nation's second largest nonprofit health system. At CHI Franciscan, Missy managed all marketing efforts for the 200-plus clinic network, Franciscan Medical Group, as well as the Heart/Vascular and Orthopedics service lines. Missy has 23 years of experience in healthcare, with 19 years in the senior living industry where she was responsible for corporate marketing and interactive functions for Emeritus Senior Living and its 500-plus senior housing communities nationwide. Her primary responsibilities with JEA include brand management, and occupancy growth through strategic initiatives including digital marketing, reputation management and support of PR initiatives and community engagement.