JEA Senior Living is an official National Sponsor of the 2018 Walk to End Alzheimer's. This sponsorship means that as a company we're committed to raise at least $100,000! You read that right, $100,000!! It's a big goal, but we are confident we will achieve it because we have over 50 communities across the country that are organizing local teams, working with their staff and family members to raise not only funds but to raise awareness and participate in their local Walks. Outside of the US government, the Alzheimer's Association is the largest organization dedicated to research, treatment and driving towards a cure for Alzheimer's disease. We are proud to partner with the Alzheimer's Association on their mission.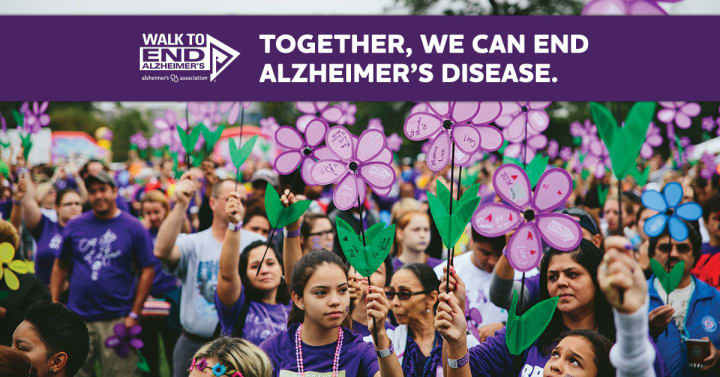 Why We Walk:
We walk to raise awareness of Alzheimer's disease. Increased awareness and focus on Alzheimer's disease will minimize stigma, it will increase research and funding and it will allow for greater support and resources for individuals living with Alzheimer's disease and their families.
We walk because we are caregivers and advocates. Our company is dedicated to serving, caring and advocating for individual's living with Alzheimer's disease or related dementia.
We walk because families need our help and support. We build strong relationships and bonds with not only our residents but with their family members too. And families need us. Families need support and education and the Alzheimer's Association is the leader in providing those resources.
We walk to create change and help to find a cure.
As of July 2018, JEA Senior Living has raised $44,074. Please join our team and help us in meeting our $100,000 goal.